Jess T. Dugan Artist Talk and Reception
March 30, 2023 | Artist talk 6 p.m. | Hudson Auditorium
Reception following: light refreshments will be provided.
Free and open to the public, no RSVP required for in-person attendance.
---
In Look at me like you love me, Jess T. Dugan reflects on desire, intimacy, companionship, and the ways our identities are shaped by these experiences.
In this highly personal body of work, Dugan brings together self-portraits, portraits of individuals and couples, and still lifes, reflecting on relationships, solitude, family, loss, healing, and the transformations that define a life.
Using medium-format cameras and natural lighting, Dugan employs traditional photographic practices to depict these contemporary subjects, resulting in images that both evoke and reimagine the conventional dynamics of art-historical portraiture.
Jess T. Dugan is an artist whose work explores issues of identity through photography, video, and writing. Their work has been widely exhibited and is in the permanent collections of over 45 museums throughout the United States. They are the recipient of a Pollock-Krasner Foundation Grant, an ICP Infinity Award, and were selected by the Obama White House as an LGBT Artist Champion of Change.
RSVP to receive livestreaming link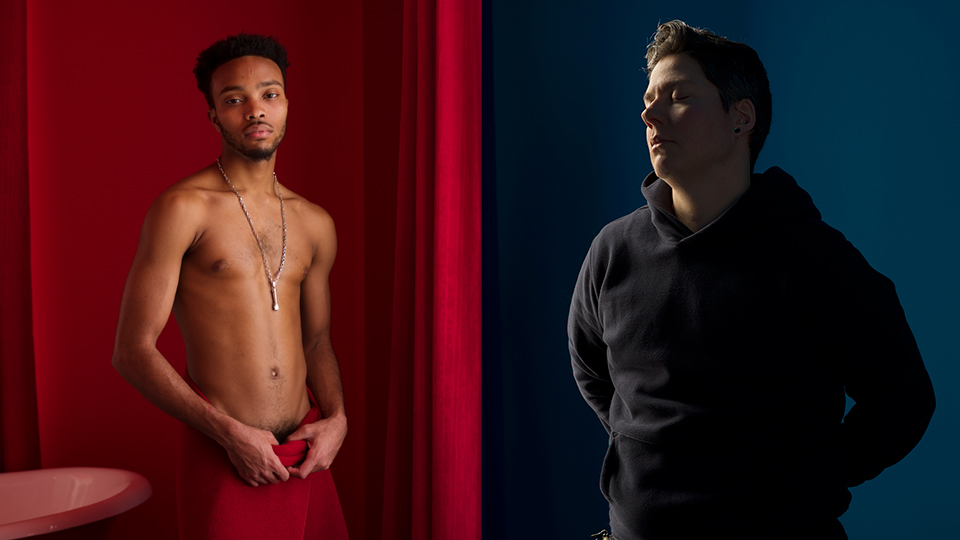 Exhibition is on view now through May 7, 2023: Jess T. Dugan: Look at me like you love me
Oppenheimer New Media Gallery, Second Floor