Charlotte Street Fellows · 2023 Reception: Ruben Castillo · Sean Nash · SunYoung Park
Meet outstanding local artists!
---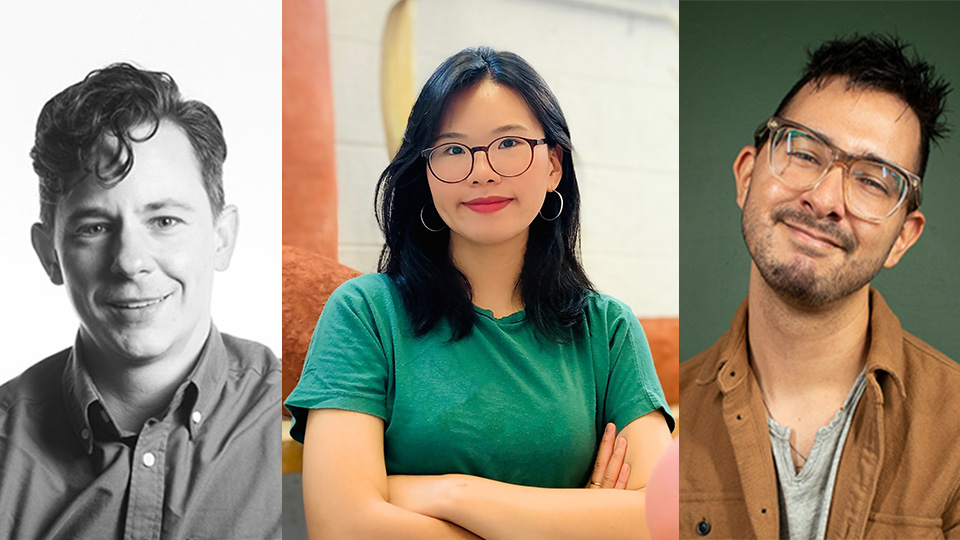 Join us for a reception honoring the recipients of the Charlotte Street Visual Artist Awards for 2023. This award recognizes local artists creating outstanding artwork and provides financial support, critical attention and increased exposure for Award Fellows with the aim of fostering their continued artistic and professional development.
The 2023 recipients, Ruben Castillo, Sean Nash and SunYoung Park, were selected by a panel of local and national curators.
Ruben Castillo's work investigates themes of intimacy, queerness, place and the body using a range of media including print, drawing, sculpture/installation and video. His most recent imagery draws from a personal archive of photographs and materials, seeing the ordinary as a site for transformative potential and feeling.
Sean Nash is a multidisciplinary visual artist whose embodied research with food, fermentation and farming informs his artistic practice. Sean's vibrant paintings and sculptures involve sensory curiosity, pleasure and evolving dynamics with the more-than-human world.
SunYoung Park explores the space between imagination and reality. The use of diverse materials represents her visual language as she explores contrasting surfaces, emphasizing ceramics and mixed media.
View the artists' work in the Charlotte Street Fellows · 2023, on view Nov. 17, 2023 through April 14, 2024.