Youth Art Classes
The museum offers a popular series of studio classes for children on Saturdays throughout the academic year and on weekdays during the summer.
---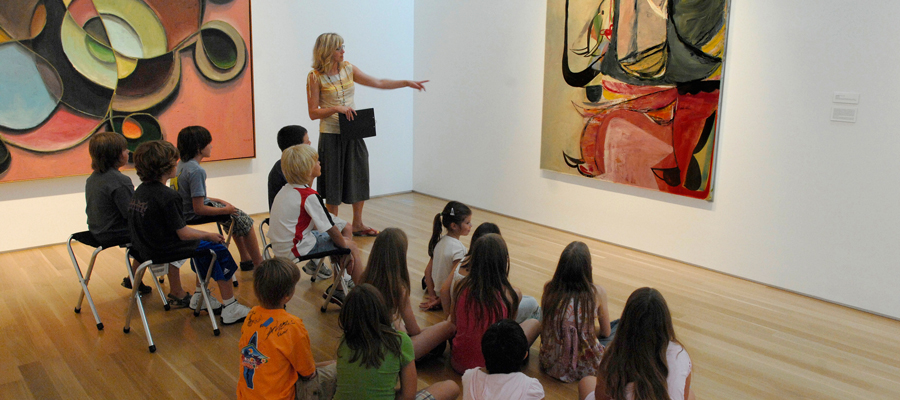 The Early Explorations program welcomes children ages 5 to 7, while Contemporary Creations classes provide more advanced lessons for children ages 8 to 11.
Students explore and discuss selected works of art, developing their critical thinking skills and expanding their cultural awareness; they then create original works of art in the museum's studio classroom.
Instructors demonstrate basic techniques, teach principles of design and guide students as they express their own ideas through a variety of media.
Schedules, Fees & Registration Information
Visit the class search, using the links below, for descriptions of upcoming courses and class dates. In the class search, select enroll to register your child online, or use one of our other ways to register. 
Early Explorations and Contemporary Creations are offered two times, from 10 a.m. to noon or 2 to 4 p.m.
Fees are $39 per session. All necessary information is included in web registrations.