Join the Nerman Museum as a Volunteer
Immerse yourself in the awe and beauty of contemporary art.
---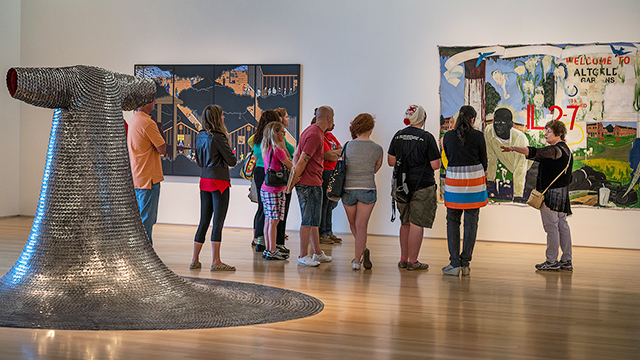 Become a Nerman Museum volunteer today.
Open people up to new ways of seeing, experiencing and connecting with the world of art. Your time can make a difference. Meet new friends, learn and share your appreciation of creativity with others.
Volunteers can:
Greet guests at the information desk, and/or
Assist with children's classes while working side-by-side with instructors, and/or
Help with special events and programs, and/or
Become a member of the Student Advisory Committee – open to high school, college and university students
Docents will:
Lead interactive tours
Learn and gain knowledge of the Museum's collections and exhibitions
Welcome and teach school children, community members and college classes
Applications for docents are currently closed. If you are interested in being notified when new applications are being accepted for docent training, please email the Curator of Education at kgerety@jccc.edu.