Jess T. Dugan: Look at me like you love me
On view Nov. 5, 2022, to May 7, 2023
---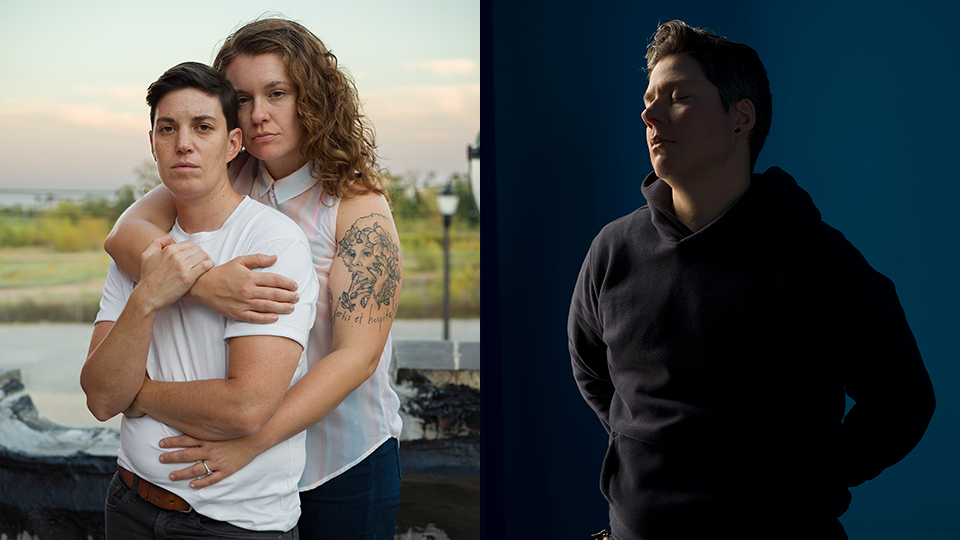 Jess T. Dugan is an artist whose work explores issues of identity through photography, video, and writing. In Look at me like you love me, Dugan reflects on desire, intimacy, companionship, and the ways our identities are shaped by these experiences. In this highly personal body of work, Dugan brings together self-portraits, portraits of individuals and couples, and still lifes, reflecting on relationships, solitude, family, loss, healing, and the transformations that define a life.
Dugan has long used photography to understand their own identity and to connect with others on a deeper level. Their process of working slowly and collaboratively discloses moments of heightened psychological intensity in images that transcend the specifics of a particular person or place, engaging with what it means to know oneself alongside and through others.
Dugan's work has been widely exhibited and is in the permanent collections of over 45 museums throughout the United States. Their monographs include Look at me like you love me (MACK, 2022), To Survive on This Shore: Photographs and Interviews with Transgender and Gender Nonconforming Older Adults (Kehrer Verlag, 2018) and Every Breath We Drew (Daylight Books, 2015). They are the recipient of a Pollock-Krasner Foundation Grant, an ICP Infinity Award, and were selected by the Obama White House as an LGBT Artist Champion of Change.
March 30, 2023 | Artist talk 6 p.m. | Hudson Auditorium | Reception following
Free and open to the public, no RSVP required for in-person attendance
RSVP to receive livestreaming link
Light refreshments will be provided.