These Colors Will Not Run
On view June 2 – December 21
---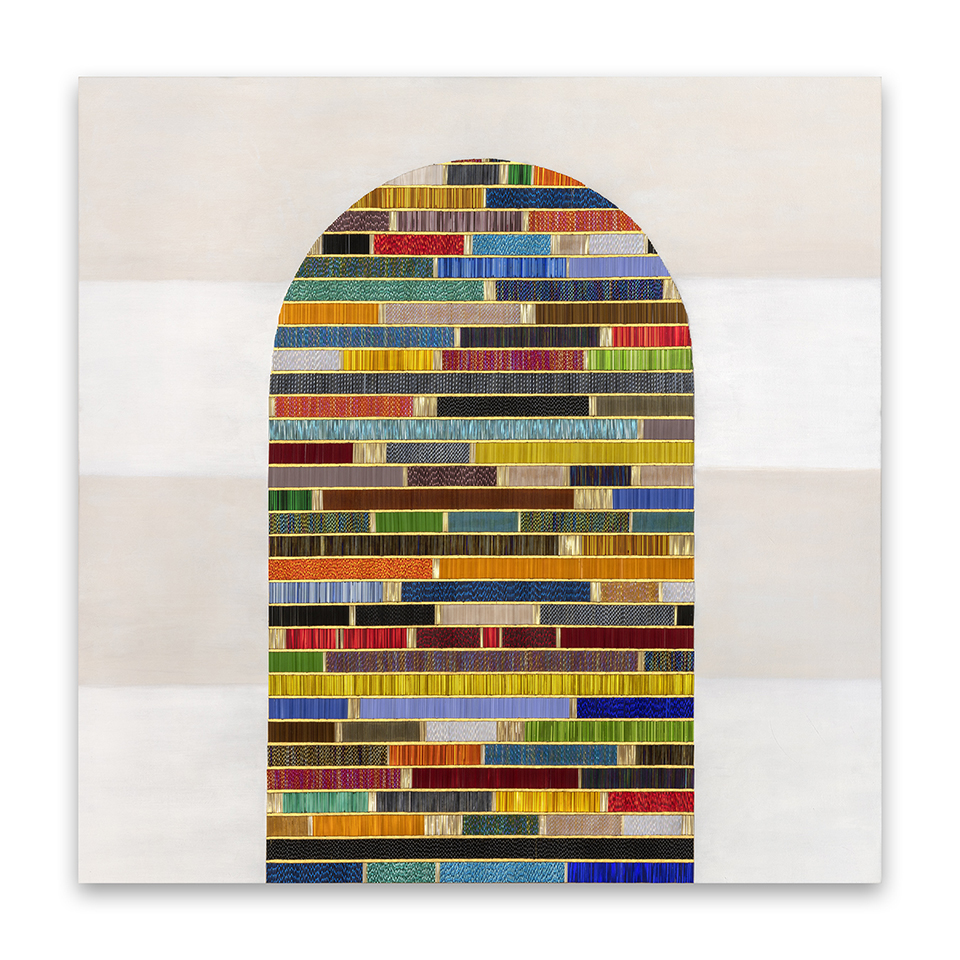 Image credit: Dyani White Hawk, Untitled (All the Colors), 2020, Acrylic, bugle beads, thread and synthetic sinew on canvas, Collection Nerman Museum of Contemporary Art, Gift of the Barton P. and Mary D. Cohen Charitable Trust
The exhibition title, derived from text seen in My Country Tis of Thee by Tom Jones, references patriotism and endurance. Jones's work presents historical images from popular culture through an Indigenous artistic lens, highlighting Native peoples' involvement in the U.S. military. In the spirit of Jones's work, this exhibition explores the representational power of color. Featured in the gallery is a wide spectrum, from the bright rainbow hues of a crayon box to the sepia tones of photographs and neutral tones of natural materials such as hide and wood. These works exemplify the richness and beauty of diversity and our shared history.
The inheritance of culture that each of the artists brings into their practice is evident in the materials, techniques and subject matter. There is also a subtext of counterculture in many of the works, which situates them firmly in the contemporary. Upon entry, we are greeted by the prismatic shimmering beads in Dyani White Hawk's Untitled (All the Colors). Set against a muted white and off-white striping, these elements create a mass of color and volume that gives depth to abstraction.
Living Native artists created all the artworks in this exhibition, which were later purchased by the Nerman Museum—often directly from the artist—with support from the Barton P. and Mary D. Cohen Art Acquisition Endowment and other generous donors.