JoAnne Northrup Appointed as New Executive Director of Nerman Museum of Contemporary Art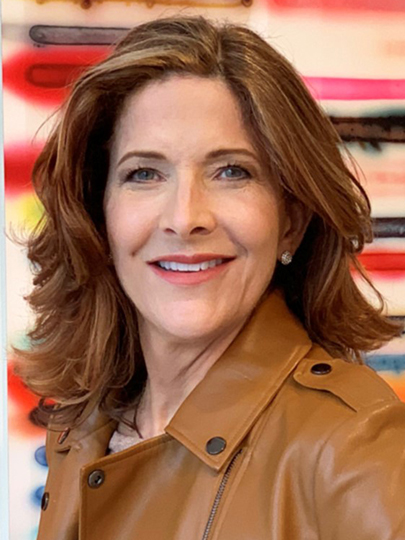 Johnson County Community College is pleased to announce the appointment of JoAnne Northrup as the new Executive Director and Chief Curator of the Nerman Museum of Contemporary Art. Northrup succeeds Bruce Hartman, who retired Dec. 31, 2020, following a 30-year career at JCCC that included the establishment of the Museum in 2007.
"I am elated with JoAnne Northrup's appointment to the Nerman," stated Hartman. "JoAnne's extraordinary curatorial experience, keen eye, intellectual fervor and generosity of spirit will be invaluable to the Museum, College and community. She is a fantastic addition to our region's distinguished group of museum directors and professionals."
Known for her innovative and prescient exhibitions that connect the avant-garde to the audience, Northrup boasts an impressive career of more than 30 years including these highlights:
Reoriented the exhibition program to reflect and engage the community in this "majority minority" city while she was Chief Curator (2008-2011) and Senior Curator (2001-2008) at the San Jose Museum of Art in California
Founded a contemporary art program in 2012 at the Nevada Museum of Art as Curatorial Director and Curator of Contemporary Art

Mounted cutting-edge exhibitions including the nationally touring, "Unsettled" (2017-19), organized in collaboration with iconic Los Angeles artist Ed Ruscha

Won Hyperallergic magazine's Best of/Top 20 Exhibitions of the Year award and two American Alliance of Museums' Frances Smyth-Ravenel Prize for Excellence in Publication Design "Best in Show" awards
Named Fulbright Senior Research Scholar at the ZKM Center for Art + Media Technology in Karlsruhe, Germany
Curated and authored the first nationally touring survey exhibitions and monographs on contemporary media artists Jennifer Steinkamp (2006) and Leo Villareal (2010)

The Villareal exhibition traveled to the Nerman Museum in 2011 and the Steinkamp exhibition was at the Kemper Museum of Contemporary Art in 2007

Worked in nine museums in the United States and Europe; hired and mentored scores of talented staff, many of whom hold leadership positions in major institutions
Served as the Curator, Exhibits and Collections at de Saisset Museum, Santa Clara University, California, in the late 1990s
Graduated from the University of California at Santa Barbara where she earned a Bachelor of Arts in Art History
Completed a Master of Arts in Art History and Museum Studies at the University of Southern California in Los Angeles
She joins JCCC Aug. 2, 2021. We look forward to welcoming her and her passion for the arts to the Nerman Museum and our community.